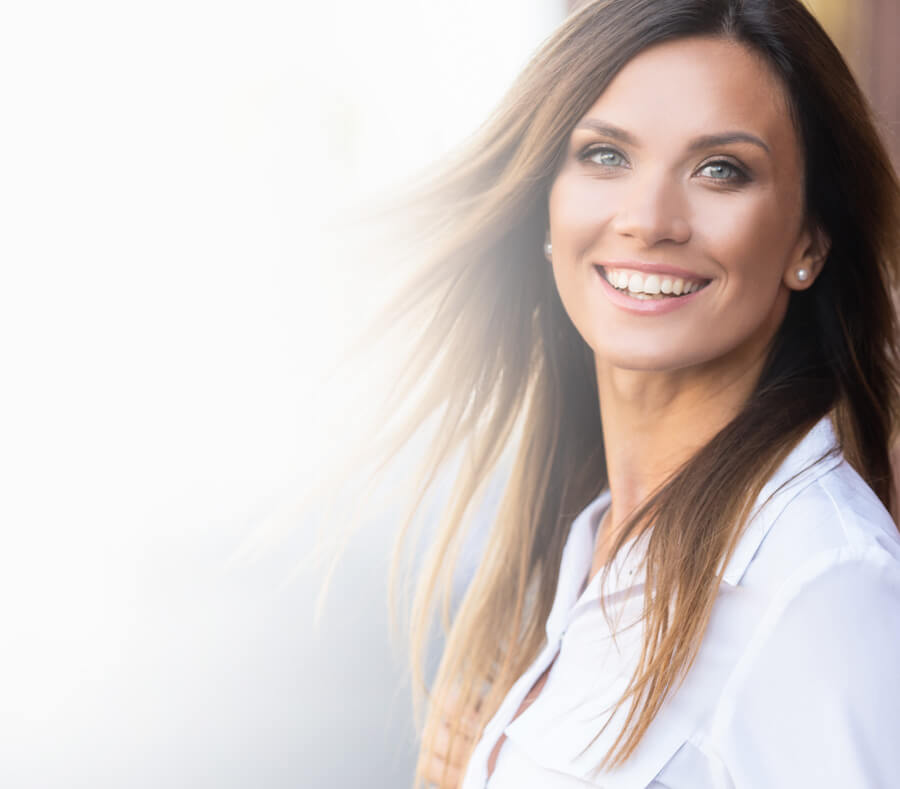 Dysport®
in Northern Virginia
AVERAGE COST: $200 – $600
Dysport® is a derma injectable comparable to BOTOX that is added into the skin to ease the underlying muscles so that the skin appears relaxed.
Schedule a Consultation
When Dysport® is injected into a patient's face by one of our team members at Mountcastle Plastic Surgery, the muscles under the skin relax, and the visible wrinkles on the outer layer of the skin soften. Known medically as abobotulinum toxin A, it offers many of the same benefits as BOTOX®, with subtle differences. Dysport® is a drug that helps reduce frown lines and wrinkles in the upper face, and it blocks the actions of acetylcholine, a neurotransmitter in the nervous system. Some practitioners like Dr. Mountcastle, use Dysport® and BOTOX® interchangeably, selecting BOTOX® for the forehead while using Dysport around the eyes. Dysport® has shown to act quicker than BOTOX, and it also diffuses further from the injection site offering a greater spread.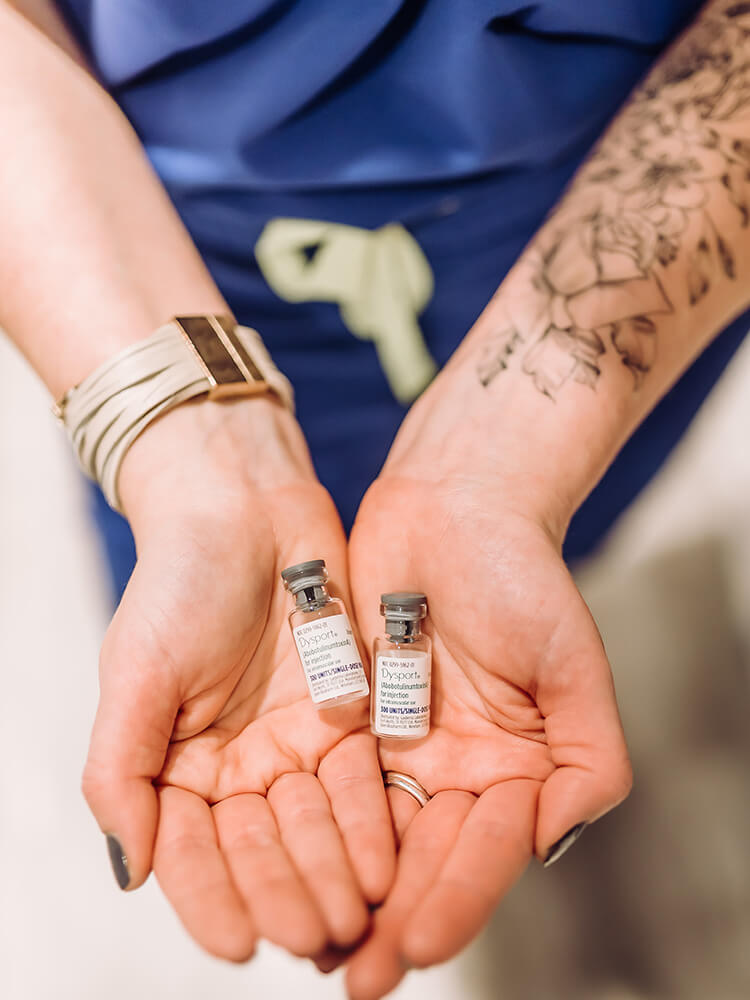 ---
ADMINISTERING DYSPORT
Dysport is injected via a fine needle to specific areas on the face. Prior to the injection, these areas are marked, and a numbing anesthetic is applied. The amount of medicine injected varies by patient depending on their aesthetic goals. Some individuals will have deeper, broader wrinkles while others wish to target fines lines (which requires less product). Dysport is administered during an in-office appointment that typically lasts about 30 minutes.
WHAT TO EXPECT?
There is no downtime after a Dysport injection. Some mild swelling and redness may occur at the injection sites, but the skin will return to a normal appearance a few hours after treatment. Ice packs are often compressed to the site immediately after treatment to help calm the skin and reduce these after-effects. Patients are able to resume their normal activities on the same day as their treatment. Results will become apparent within a couple of short days.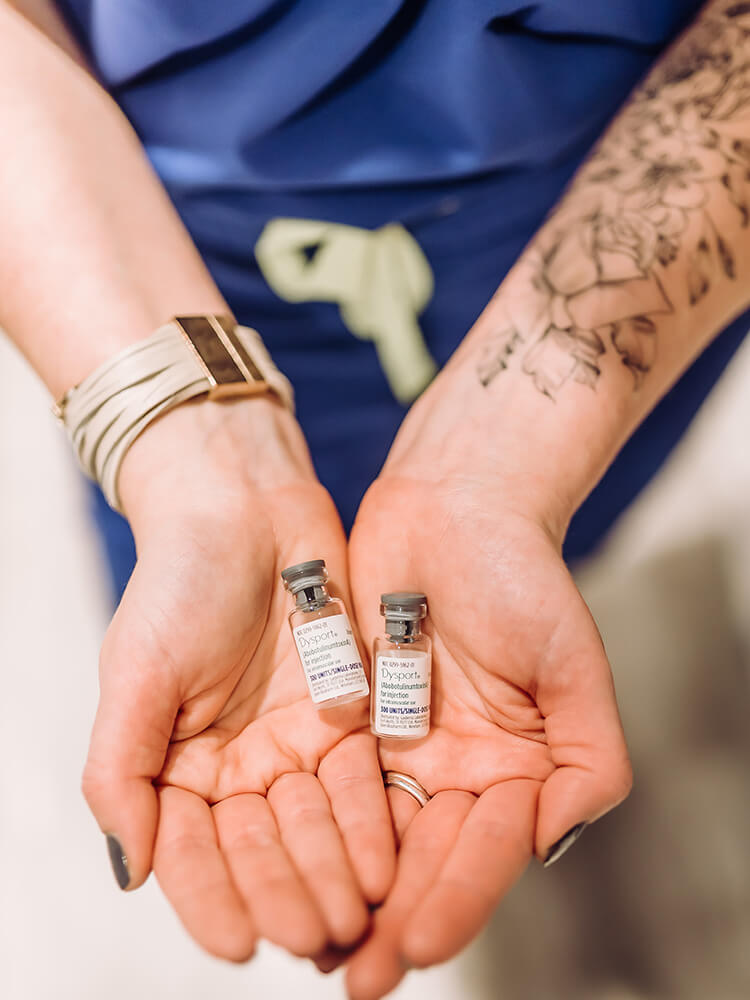 ---
Both Dysport® and BOTOX® are safe and effective to treat facial wrinkles and both are widely available. A skilled practitioner can tell which medication may offer the best benefit. The results of a Dysport® injection typically become visible faster than BOTOX®, last a bit longer, and spreads to a larger coverage area.

Patients seeking to rejuvenate their facial appearance may look into injectable fillers, as well as products such as Dysport® to attain results. Both skin treatments work to decrease facial wrinkles but use varying approaches. Injectable fillers add volume to certain facial structures, which creates a smooth result on the surface. It is common today to combine products such as Dysport® and BOTOX®, with an injectable filler. This has been labeled a "liquid facelift" and provides outstanding results for individuals who do not want surgery.

Patients are usually ready for a follow-up visit within 3-4 months after treatment. This varies by patient.