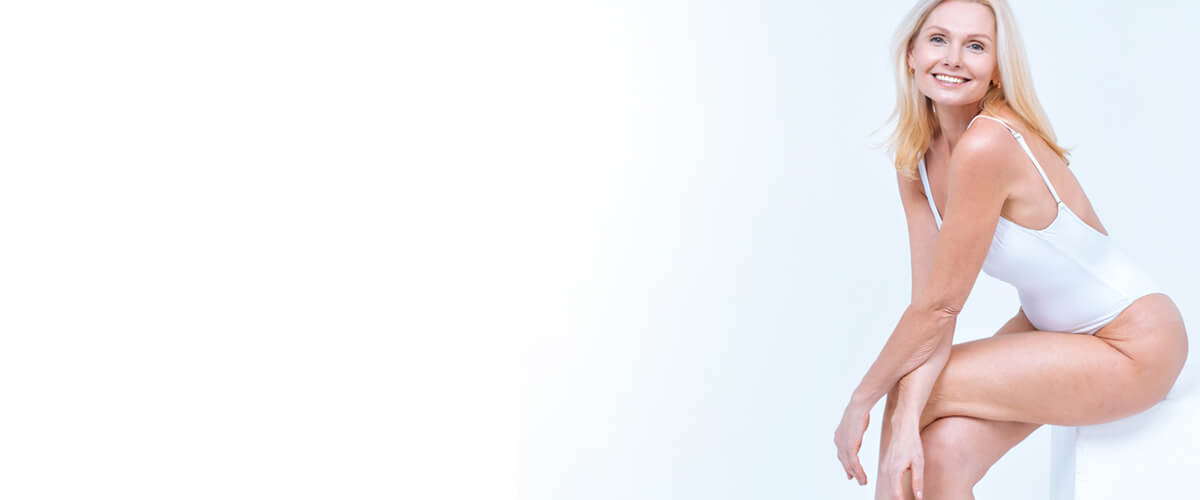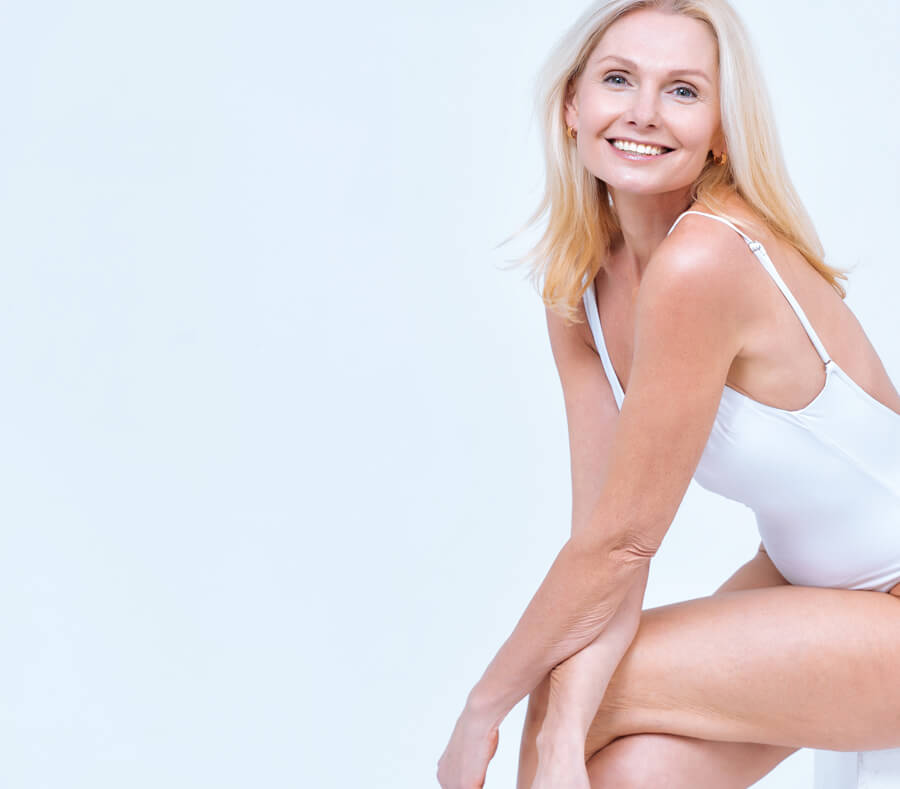 Sculptra® Aesthetic
In Northern Virginia
Sculptra® Aesthetic

Metro Washington, D.C. Area
Sculptra® Aesthetic is an FDA-approved aesthetic injectable, which the main ingredient is poly-L-lactic acid.
WHAT IS SCULPTRA® AESTHETIC?
---
Sculptra® Aesthetic is an FDA-approved aesthetic injectable with the main ingredient being poly-L-lactic acid. This is a biocompatible, biodegradable synthetic material that is naturally absorbed by the body. Sculptra® Aesthetic is indicated for the correction of shallow to deep nasolabial folds (also known as smile lines), chin, marionette lines, temples, neck, decolletage, and chest. Recently, Sculptra® Aesthetic has also been found effective in the treatment of cellulite, lost volume in the buttocks, and crepey skin above the knees. Sculptra® Aesthetic helps to gradually increase and replace lost collagen to provide dramatic results that last.
Sculptra® Aesthetic is known as the "Fountain of Youth." As we age, our body's collagen production decreases, and we lose about 2 tablespoons every year after the age of 18.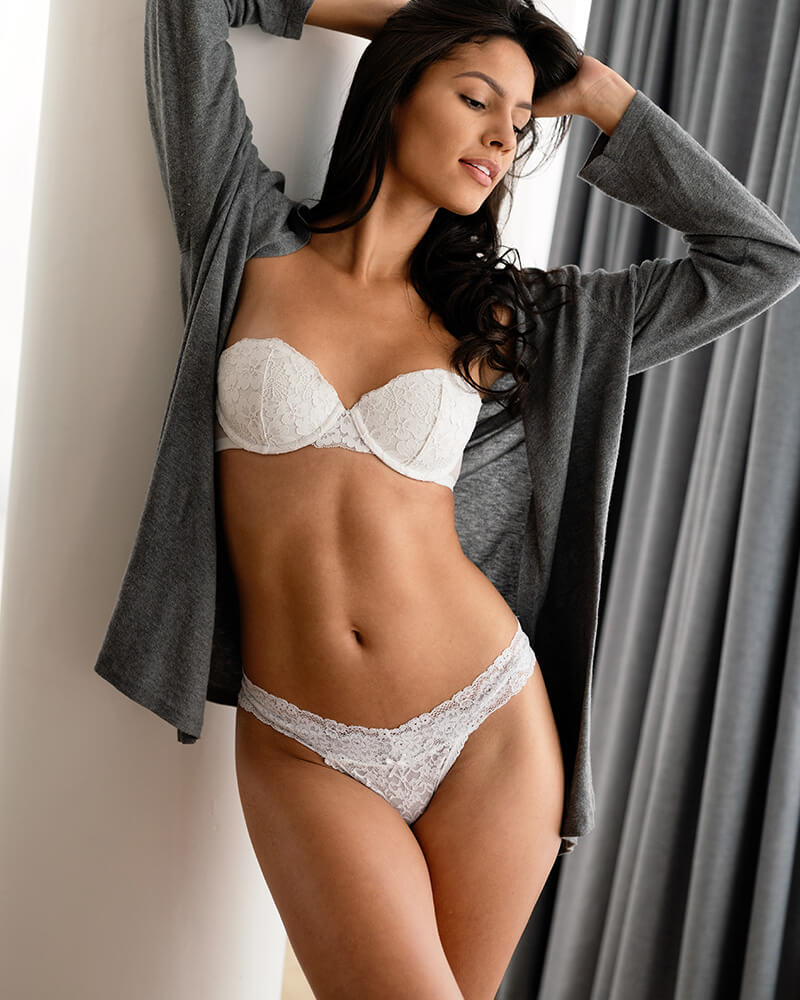 ---
SCULPTRA® AESTHETIC BODY TREATMENTS
Cellulite Reduction
With cellulite reduction options of late, including surgery or mild improvements that fade quickly, Sculptra® Aesthetic Aesthetic is a welcome change of pace. Sculptra® Aesthetic replenishes lost volume in the affected areas and enhances the body's natural production of collagen to provide drastic improvements to areas once plagued by cellulite. Sculptra® Aesthetic also improves the skin's overall texture while providing a subtle lift. Patients will typically need to undergo 2 – 3 sessions about 6 – 8 weeks apart for the best results.
Butt Lift
An off-label but effective application of the product, Sculptra® Aesthetic is showing promising results when used to replenish lost volume in the buttocks. While stimulating the production of collagen beneath the skin, Sculptra® Aesthetic also improves the tone and texture of the buttocks following injections to the area. The best patients are between 25 – 45 years of age and at or near their ideal body weight. There is a chance of bruising around the injection site, as is the case with all injectable treatments. Results last around two years and will need to be touched up at that time for prolonged results.
Décolleté
The décolleté (upper chest and lower neck area) is known for crepey skin that occurs following years of sun exposure. This may be even more dramatic for patients who sleep on their sides. Treatment options of days passed included chemical peels or BOTOX® Cosmetic, both options offer temporary solutions. But with the help of Sculptra® Aesthetic, your chest can look smoother, younger, and firmer. The product stimulates the production of collagen in your skin, which encourages elastin levels to increase, providing long-lasting results.
Above the Knees
As we age, the skin above our knees can become crepey and wrinkly, affecting our self-confidence. A few glycolic acid-based products claim to improve the condition but will not offer long-lasting results. However, Sculptra® Aesthetic stimulates collagen production from the inside out, resulting in firmer, thicker skin that resists wrinkling. Patients may need to undergo two or more sessions to reach their aesthetic goals. Results typically last 18 – 24 months.
It is important to understand that not all fillers or injectables are the same. Some injectables target different areas of the face and body and can produce different effects. Sculptra® Aesthetic is not a filler. It is a collagen stimulator that works within the deep dermis to help restore structure and volume. Sculptra® Aesthetic is great to use in conjunction with injectable fillers.

The treatment is almost painless since Sculptra® Aesthetic contains lidocaine, a medical numbing agent that will help the treatment to be more comfortable. As with any injection, possible side effects are expected and will resolve within 1 – 2 weeks.

The most common side effects include swelling, bruising, mild tenderness, redness, and lumps at the injection site. Most patients require 1 – 2 vials per treatment with treatments spaced out 6 – 8 weeks apart.

Results are typically seen within a few weeks post-treatment with optimal results around 12 weeks. The results can last up to two years.

Patients who are pregnant or lactating.
Allergies to Methylcellulose Analogies.
Allergies to lactic acid and sugar.
Active infections, such as cold and flu.